HealthyCloud researchers met with technical experts in Amsterdam to discuss the future Health and Research Innovation Cloud.
The HealthyCloud technical stakeholder workshop provided a forum for more than 25 experts to discuss the services proposed for the Health Research and Innovation Cloud (HRIC). The event enabled discussion to elicit the value of each service, identify collaborating initiatives and overlapping services, as well as propose where to host and sustain such services. The discussions from the event will now be digested, and the outcomes fed into the next iteration of the strategic agenda of the HRIC.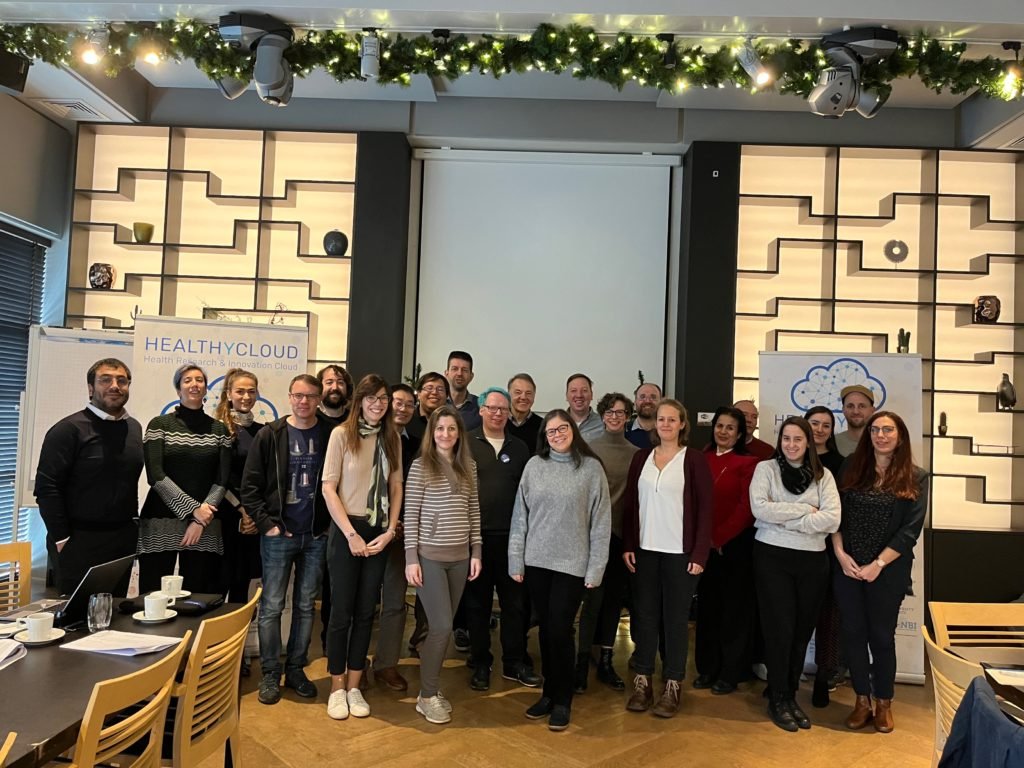 Forthcoming stakeholder forums:
24th January – Stakeholder forum with patient representatives & ethics committees.