On 30 June 2022 Healthy Cloud's External Expert Advisory Board (EEAB) met virtually with project coordination to provide their feedback on the project's development, including the general philosophy surrounding it and input on a core document to be presented to the European Commission.
The meeting proved to be extremely constructive with board members raising important considerations while applauding the project's objectives and proposed outcomes. It opened a dialogue between board members that offered an excellent opportunity for open exchange about the challenges and opportunities in this field.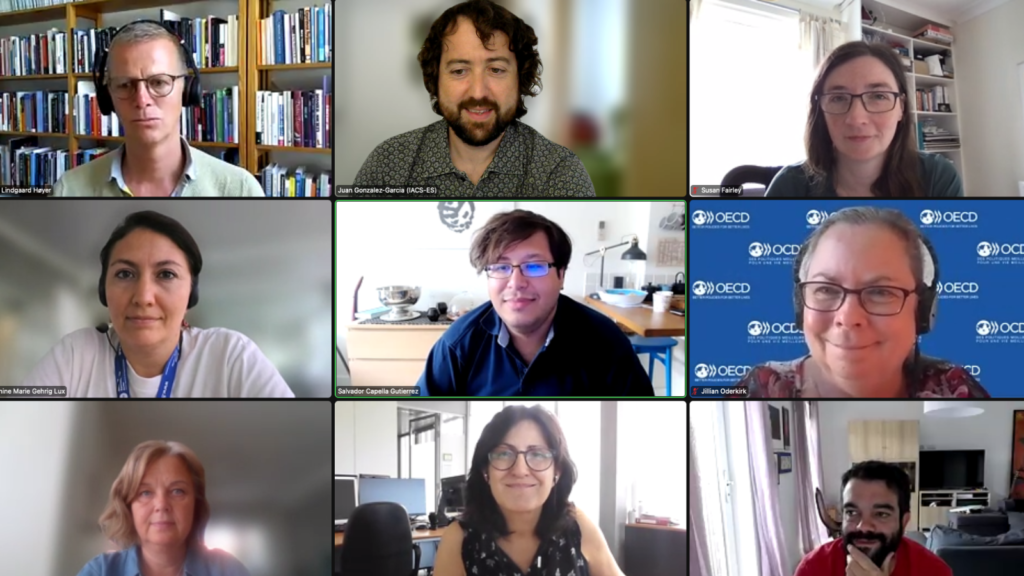 These experts, who span the field of health data infrastructures and its users, raised important points regarding the ethics and legality of health data more generally and possible challenges the project may experience. Board members also shared cases of national best practices, with interesting experiences being shared from Australia, Denmark, Finland, the UK and OECD countries more generally. Healthy Cloud researchers had many of these cases in view, and often had a close connection with relevant projects or scientists at the forefront of this research.
The Board noted that the project was appropriately addressing many of the issues that currently exist with health data and lauded specific timely issues within the project.
The Board also praised the idea of a glossary of terms and the concept, questions and variables that form part of the use cases.  The use cases were complimented for their ambition of including a wide variety of data types and for raising the topic of the challenges associated with centralised versus decentralised systems to analyze health data for research purposes.          
Overall, the EEAB provided crucial insights and recommendations that were noted for the use of the consortium and to inform upcoming project requirements. Healthy Cloud researchers plan to integrate some of these ideas into the project.
The EEAB was appointed to ensure that the project takes all technical issues and potential risks into account. Although the EEAB has no formal decision power within the consortium, members are privy to all project documentation and have an important advisory role. Their comments and recommendations serve as important considerations for the Strategic Agenda drafting. The EEAB is formed of experts that cover all main areas of expertise needed to inform the conceptualization of the future Health Research and Innovation Cloud (HRIC). These experts have backgrounds ranging from technical infrastructure aspects of the future portal, experiences on healthcare data sharing for secondary use, ethics and legal aspects around health data sharing, best practices in terms of reproducibility, open science and FAIR applied to health data exploitation, and experiences with policy making consultancy