It has been over a year since the HealthyCloud project began. The venture, that intends to generate a ready-to-implement roadmap to enable distributed health research across Europe, is a joint coordination between the Instituto Aragonés de Ciencias de la Salud (IACS) and the Barcelona Supercomputing Center (BSC).
We wanted to know how the project's first year has been so far, so we decided to talk to Alfonso Valencia in representation of the BSC. Prof. Alfonso Valencia is an internationally renowned researcher in the field of bioinformatics, and the Life Sciences Department Director at BSC. He is also the head of the Computational Biology Life Sciences Group.
Can you tell us briefly about the co-coordination of the HealthyCloud project with IACS?
Co-coordinating the HealthyCloud project with IACS is very interesting and exciting. IACS is a key player in the construction of both the EHDS2 (representing Spain In TEHDAS and the EHDS pilot) and the national health data space. They bring all the expertise on the reutilization of clinical data, the so-called real-world data (RWD), produced by health systems in Spain and across Europe. The BSC complements this contribution with the computational infrastructures and the data infrastructures that are associated with European infrastructures for bioinformatics (such as ELIXIR).
This double coordination was a logical next step since there has been a confluence between both fields in the past decades.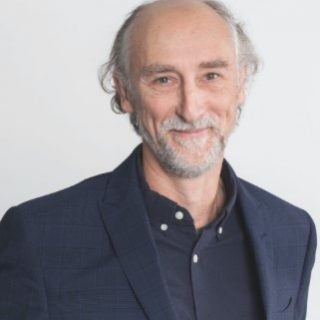 It has been a year since the project started. How is it going so far?
HealthyCloud is a fascinating project because, foremost, it has a very ambitious goal: trying to put together a huge amount of stakeholders from really different areas to provide guidelines and recommendations for the evolution of the full area of biomedical data at the European level. So, it's a very ambitious project.
During this first year, we have managed to put together stakeholders and start interesting conversations between them, and to agree and produce the first guidelines and recommendations that would be valid for inspiring the development of the European Health Data Space.
What has been the biggest challenge of the project so far?
There has been a challenge of communication between the different areas. Each has its personal culture and language, and we've had to find a common ground so that we could have meaningful conversations. This is still a challenge, an important one. Making progress can sometimes be difficult because the origins, goals, and views of each stakeholder are different.
This brings us to the second-biggest challenge, which is making recommendations about data access, interoperability, tools, infrastructures, etc., in a way that can be operational. It is easy to describe the problems in each area separately. It is easy to think about a bright future where all these issues will be solved. But it is far more difficult to be practical about how to go about solving these obstacles.
All in all, progress is good, but it is complicated to reach sensible agreements that are also practical.
What is exciting about this project?
The most exciting thing that could happen to the HealthyCloud project would be that its recommendations would finally be adopted by the European Health Data Space and implemented by different countries and projects. Being able to solve tools and infrastructures data access and data interoperability problems to would be the biggest reward. So the project is an enabler for this to happen.
What´'s next for the project?
Firstly, there is an important part on ELSI (to provide guidelines for the Ethical and Legal Access to the Data in Europe). The GDPR has been a big thing, and I would say a big success as well, creating a common framework for data and legal data access in Europe, but now we see a fragmentation of GDPR's implementations. So, the first mission of HealthyCloud is to provide the best framework to reconcile these differences in implementation and make it easier to operate for the project that goes across countries.
The second challenge is data collection. How are we going to provide ways of collecting data across boundaries and this is essential because all the developments of medicine in Europe will depend on solving these problems of data access. Then, the challenge will be creating the infrastructure to make this possible (all this has to do with the legal and technical framework for federated data access). Federated data access is the basis of any sensible development in Europe. But, for now, HealthyCloud has to provide the specific details, which are always more difficult than generalities.
Finally, finding the computational solutions and how are we going to integrate all this is another challenge. We are witnessing the emergence of the first pre-exascale supercomputing centers in Europe, including the BSC and the other computational infrastructures that are being created in Europe. Defining how all this is going to be part of this federated data infrastructure and what software will run in this infrastructure (thinking obviously about artificial intelligence and machine learning methods), is a technical challenge for which HealthyCloud has to provide guidelines, recommendations and experience.
All in all, HealthyCloud is a project about intention. Intention of putting many technologies that are already available, assembling them and building a framework, rather than inventing new things.
More about Healthy Cloud