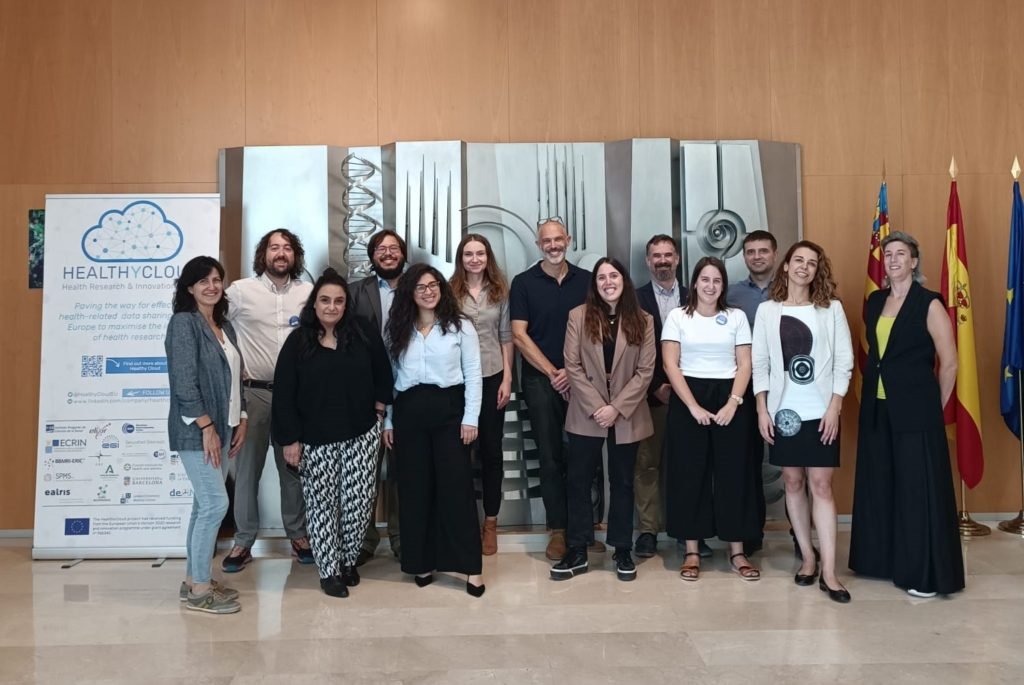 Coordination team and speakers at the HealthyCloud Final event
During the final event held on 6 Oct, 2023, the partners of the HealthyCloud project presented the HealthyCloud Strategic Research and Innovation Agenda for the Health Research and Innovation Cloud (HRIC), and discussed the future directions and opportunities.
This final event was a part of the High-level Conference on Personalised Medicine hosted by the Spanish Presidency of the EU Council, held in Valencia 4-5 October, 2023.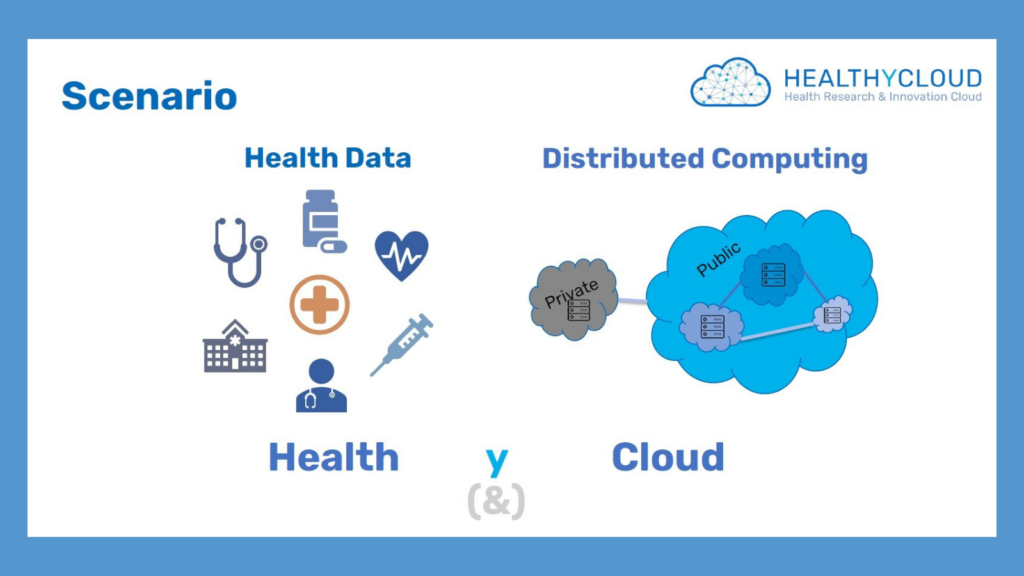 The slides are available below:
Alba de Martino, Research and Innovation Department Director, IACS
Salvador Capella-Gutierrez, INB Group Leader, BSC
Marta Marín, Horizon Europe Health Cluster National Contact Point, FECYT
Framing HealthyCloud in the European health data sharing ecosystem
EC perspectives and state-of-play on regulation and policy
DG SANTE Speaker: Martin Dorazil, Deputy Head of Unit (C1. Digital Health)
Learnings and demands from the community
HealthyCloud: dialogues around sensitive data analysis
Health and health-related data perspectives Health data: where to find it? How to access it?
Speaker: Shona Cosgrove, Researcher, Sciensano
Participant: Elina Drakvik (TEHDAS)
Flexible and responsible manner. Is it necessary to mobilize data?
Speaker: Laura Portell, Researcher, BSC
Participant: Niklas Blomberg (EOSC-Life)
Ethical-legal framework for the secondary use of health-related data
Speaker: Davit Chokoshvili, Researcher, Luxembourg National Data Service (LNDS)
Participant: Gözde Susuzlu (Data Saves Lives)
Unveiling HealthyCloud's Strategic Agenda for a Health Research and Innovation Cloud
Speaker: Jacques Demotes, Director ECRIN
Closing of the event
The "y" between Health research and Cloud infrastructures – How to become the Health Research and
Speaker: Karel Luyben, Director EOSC-A
Open discussion on Strategic Agenda development
Speakers: Juan González-García & Salvador Capella-Gutierrez, HealthyCloud coordination TEAM, IACS & BSC
---
Find the recording of the event here